Services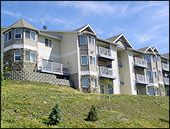 At GVA, our job is to solve real estate valuation problems. Our valuation and consulting services are available to single asset analysis or multi-property portfolios of varying property types. We have acquired unparalleled insight into the Palouse marketplace through years of being the number one appraisal company in our area and acquiring local market surveys at a grass roots level. We take pride in continuously having our thumb on the pulse of our local and regional real estate market.
Get the details: Commercial | Residential | Agriculture | Specialty Services
At GVA we offer a wide variety of services to areas throughout the Northwest. If you would like to see a map of our services areas click here.
If you would like a detailed list of the locations we service click here.
Have a project? Get an estimate.